Infographics and data visualizations are often used interchangeably. And than there's information design, data dashboards, illustrations… what's the difference or is it all the same thing? We're here to be your guide through the information design landscape.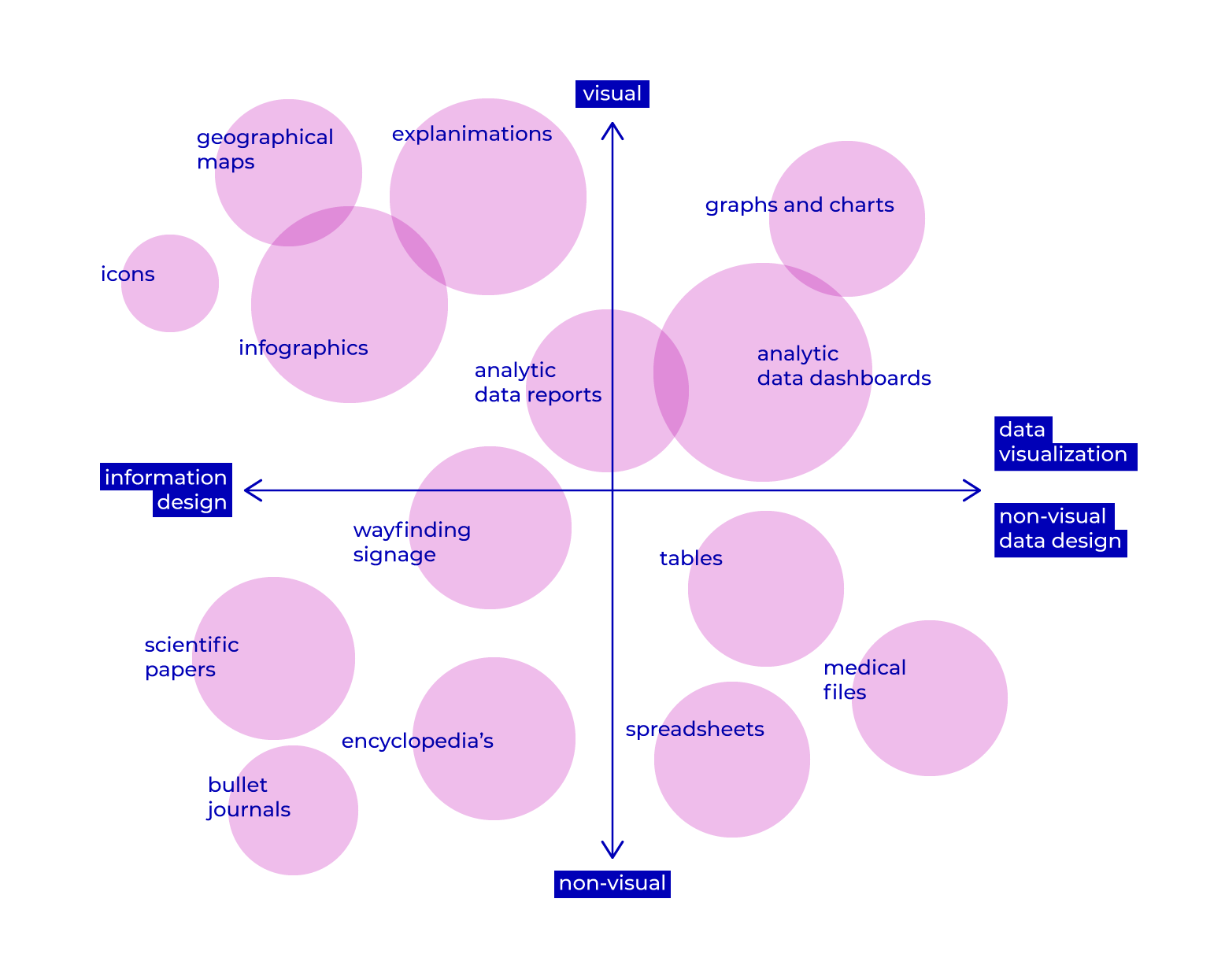 It is a common misconception that information design and infographics are the same. They are not. There is information design, visual storytelling, infographics, data visualization. Dizzy yet? Let's dig deeper.


Information design is de practice of gathering, filtering and presenting information in such a way that it is understood by the users. It is sharing data with a predefined purpose and story.


Data visualization is the representation of data in a visual form in such a way that the user can come to their own conclusion.


Information design and data visualization are two categories with different kind of types of designs in each category. An infographic is a type of information design. There are many others such as explanimations, which are explainer animations, icons and geographical maps.

An infographic is a structured, mainly visual representation of data and information with a predefined purpose and narrative (= story).


Not all information or data design is visual
You see clearly that not all information design is necessarily visual. Wayfinding signage and scientific papers are clear examples of information design but consist often or even mainly of textual information.

We also make a distinction between data visualization and data design: the latter isn't visual, the former is. Data can also exist as numbers, in spreadsheets (data design) and visualized in graphs and charts (data visualization).
If you want to learn more about information design, check out any of our courses or

Follow us for updates, tips and tutorials.
Learn to tell stories with data.
Created with